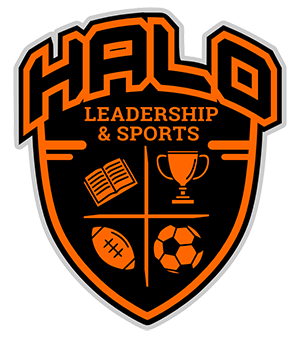 LEADERSHIP & SPORTS PROGRAM
**COVID - 19**
Given the announcements from local school districts of suspension of in person learning until September, HALO will run concurrent with their decision. HALO's first priority will always be the safety of our kids and staff. We will continue to look to federal, state and authorities for directives on when to resume activities. We will plan on resuming programming once kids are able to return to school.
Check out our Upcoming Events
After School Leadership & Sports Programs -Enrollment now open for Fall 2020
HALO Austin's Leadership and Sports programs are run out of a state-of-the-art temperature controlled arenas at Soccer Zone South Austin and Soccer Zone Lakeline. We are proud to partner with such great facilities that allow us to engage your child in fun, active, and stimulating games all within a safe and inviting environment.
Footwork & Finishing
Gaining a mastery level of basic movements helps athletes reach their full potential. Our athletes are put in situations which bring out their best and enable them to compete with great courage.
HALO Soccer Academy
HALO Soccer Academy is a great program for introducing children to fundamental soccer principles, such as using your feet, dribbling and the basic rules of the game. We emphasis personal ball control as key to the development of young players.
Summer Programs
We provide a safe, structured and entertaining environment for ages 5 - 18 in climate controlled arena. HALO shines in summer whether it's partaking in a service project, improving play-making abilities, or going on a fun field trip.