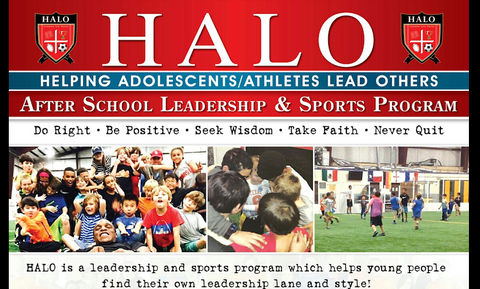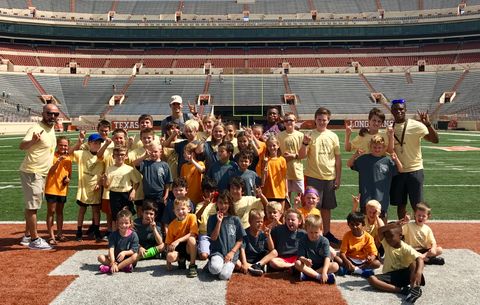 October 14, 2019 8am - February 18, 2020
Need something fun in a safe environment where your children can be active on school holidays. Then our H.A.L.O. Holiday Camp is for you! Our camps are designed to expose your kids to many different sports, games, and activities, as well as, keeping them safe and active, with great instruction and fun! Check out the details below.
WHEN:
Lakeline (Cedar Park): February 17 and 18th
South South: February 14th
TIME: 8 am - 5:30 pm
Ages 5- 13
WHERE: SoccerZone South and Lakeline
WHAT'S INCLUDED? The Holiday camp will include fun games, Halo's signature Footwork & Finishing games and a fun field trip to Blazer Tag. We promise to keep your child(ren) engaged, active, and having fun! Lunch and snack is included!
Cost:
HALO Member - $50/ per day
Non-Member - $65/per day
*Discounted price for siblings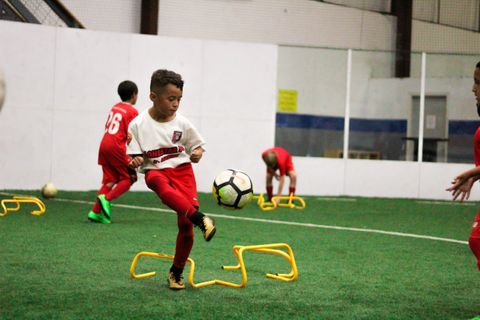 HALO provides stellar summer camp programming run out of a state-of-the-art temperature controlled arenas at Soccer Zone South Austin and Soccer Zone Lakeline. Enhance your fundamentals and competitive edge during summer break. Come join us for our Footwork and Finishing Camps all summer long. We promise to keep your kid safe, active and entertained!
We are proud to partner with Soccer Zone South Austin and Lakeline to bring full-day ($289/week) and half-day ($189/week) Footwork & Finishing Camps to Austin area.
Kids will join our HALO staff the rest of the day at "All-star Sports Camp", presented by Soccer Zone, to complete full day of camp (8:30am – 12:00pm or 1:00pm – 4:30pm). Early drop-off (8:00 am) and late pick-up (5:00 pm) each cost $25/week. Lunch is provided for full-day campers.
REGISTRATION OPENS FEB. 2020